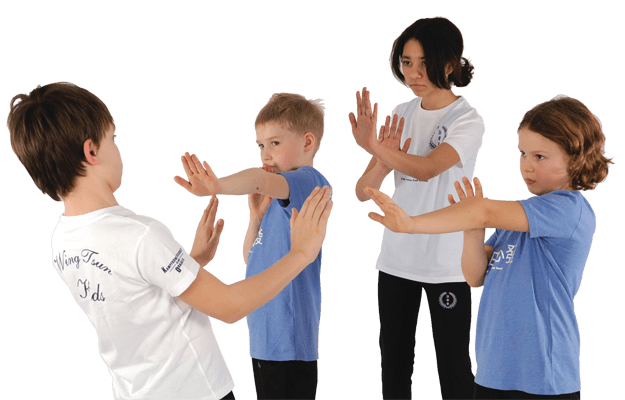 Courageous
to Fullfill
Requirements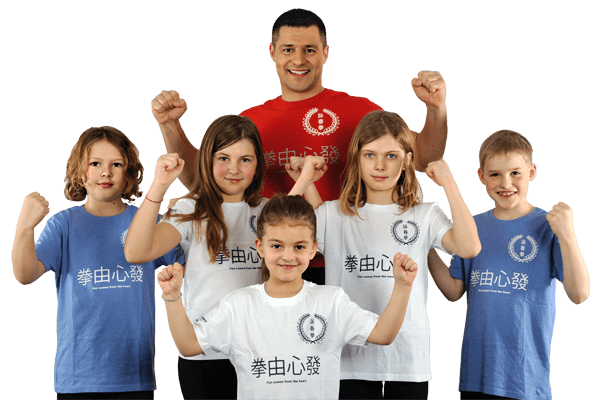 Powerful
Future
for the
Self-Defense For Kids – Wing Tsun Kids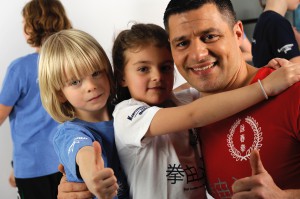 Safety can be learned. In order for our children to grow up safe and as free as possible, the prevention of violence has to become a main topic in their education.
For children, it is important to "hold one's ground" in everyday life. When necessary, they should be able to defend themselves, which can also be a challenge for most adults.
With improved confidence and awareness children gain more security and are less likely to be victimized.
Wing Tsun Kids teaches appropriate behaviors and techniques to react properly. Essential in Wing Tsun Kids is the exercise of concentration, coordination and balance. Through role play, children learn to demonstrate and mimic gestures. In exceptional circumstances (where it is not enough to calm the opponent down), the children learn to react and prevent harm.
Another purpose of Wing Tsun Kids training is to let the children live out their natural need of movement.
The entire program has been developed in cooperation with different experts such as Educators, Law Inforcement Personnel, Physical Therapists and Occupational Therapists.
Wing Tsun Kids is a reasonable leisure activity with plenty of fun and a positive effect on your child's health.